Tree peony Right Royal
Paeonia lutea hybrid "Right Royal". The semi-double flowers display a profusion of petals which emerge from the centre. The petals have a yellow undertone and a picotee reddish overcoat, providing a very lush appearance. 
The coral and golden wavy petals with peach coloured veins form a perfect circle round a dark red flared centre with yellow stamens. 
Registered in 1952.
Photo courtesy Roy Klehm, Song Sparrow Nursery.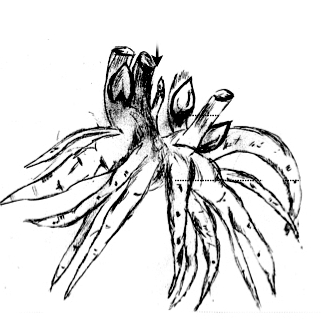 Quality roots with 3/5 eyes directly from our 3-year old fields.
The new harvest can be ordered from February 2020 for delivery from October 2020.
Peony Details
Data sheet
| | |
| --- | --- |
| Colour Palette | From yellow to coral |
| Flowering Period | From Week 3 | Early mid |
| Flower form | Semi-double |
| Height | e| Over 100 cm | 40" |
| Flower Bud(s) | One main flower bud |
| Usage | Landscape peony |