Peony Norwegian Blush
Paeonia Itoh "Norwegian Blush". A profusion of large flowers decorate the healthy foliage of this sturdy grower. Flowers are single to semi double; in the center, the petals display a darker tone of pink, which radiates into a very soft color on the edges. Several extra flower buds per stem are a welcome bonus.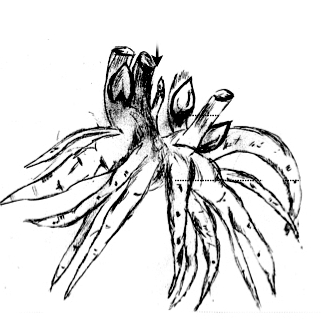 Quality roots with 3/5 eyes directly from our 3-year old fields.
The new harvest can be ordered from February 1st for delivery from October onwards.
Peony Details
Data sheet
| | |
| --- | --- |
| Colour Palette | From pink to magenta |
| Flowering Period | From Week 4 | Mid |
| Flower form | Single |
| Height | c| 60 to 80 cm | 24" to 32" |
| Flower Bud(s) | One main flower bud and some sidebuds |
| Usage | Landscape peony |
| Position & Soil | Sunny and airy - soil well worked and not soggy |
| Hardiness | Fully hardy -20ºC or more depending on snow cover |
You might also like