Focus on the soil
Our peonies benefit from the soil preparations and green manure, which we sow and return to the soil years before planting. This gives the loamy soil its crumbly texture. Our plants and soil are not over-fertilised or over-watered.
Spacing at a premium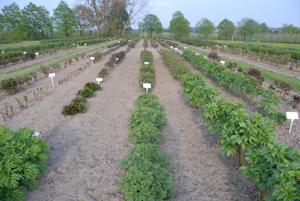 We plant our peonies at an appropriate distance from each other so that they have plenty of airflow to grow and thrive throughout their growing cycle. Providing adequate air and light prevents many fungal diseases.
Harvesting with care
In autumn: Peony roots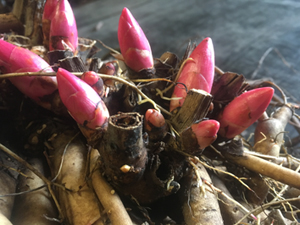 We do not use conveyor belts after which they are thrown into the deep end! The roots are washed and divided by hand. They are handled carefully to avoid damage to the eyes and roots.
In spring: Peony cut flowers                               
In early spring the side buds are removed to ensure that all the energy goes into a beautiful flower. When the buds are ripe, they are picked. This is precision work. To avoid any damage, the flowers are carefully sorted and bundled by hand. All to ensure that our cut peonies last for at least a week.                             
Our fields in preparation