Peony Pink Jitterbug
Paeonia lactiflora "Pink Jitterbug". Twisted pink coloured petals touched with several green brushstrokes surround a small centre of stamens. The showy flowers with curled and cupped petals, contrast with the dark green foliage. Depending on the weather the foliage presents an autumn colour. 
A robust grower and a very original landscape peony! 
Registered with the American Peony Society in 1999.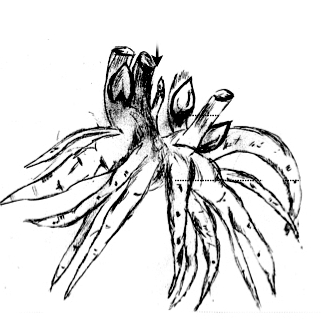 Quality roots with 3/5 eyes directly from our 3-year old fields.
The new harvest can be ordered from February 1st for delivery from October onwards.
Peony Details
Data sheet
| | |
| --- | --- |
| Colour Palette | From pink to magenta |
| Flowering Period | From Week 4 | Mid |
| Flower form | Semi-double |
| Height | b| 40 to 60 cm | 16" to 24" |
| Flower Bud(s) | One main flower bud |
| Usage | Landscape & bouquet |
| Position & Soil | Sunny and airy - soil well worked and not soggy |
| Hardiness | Fully hardy -20ºC or more depending on snow cover |