20, 21 and 22 October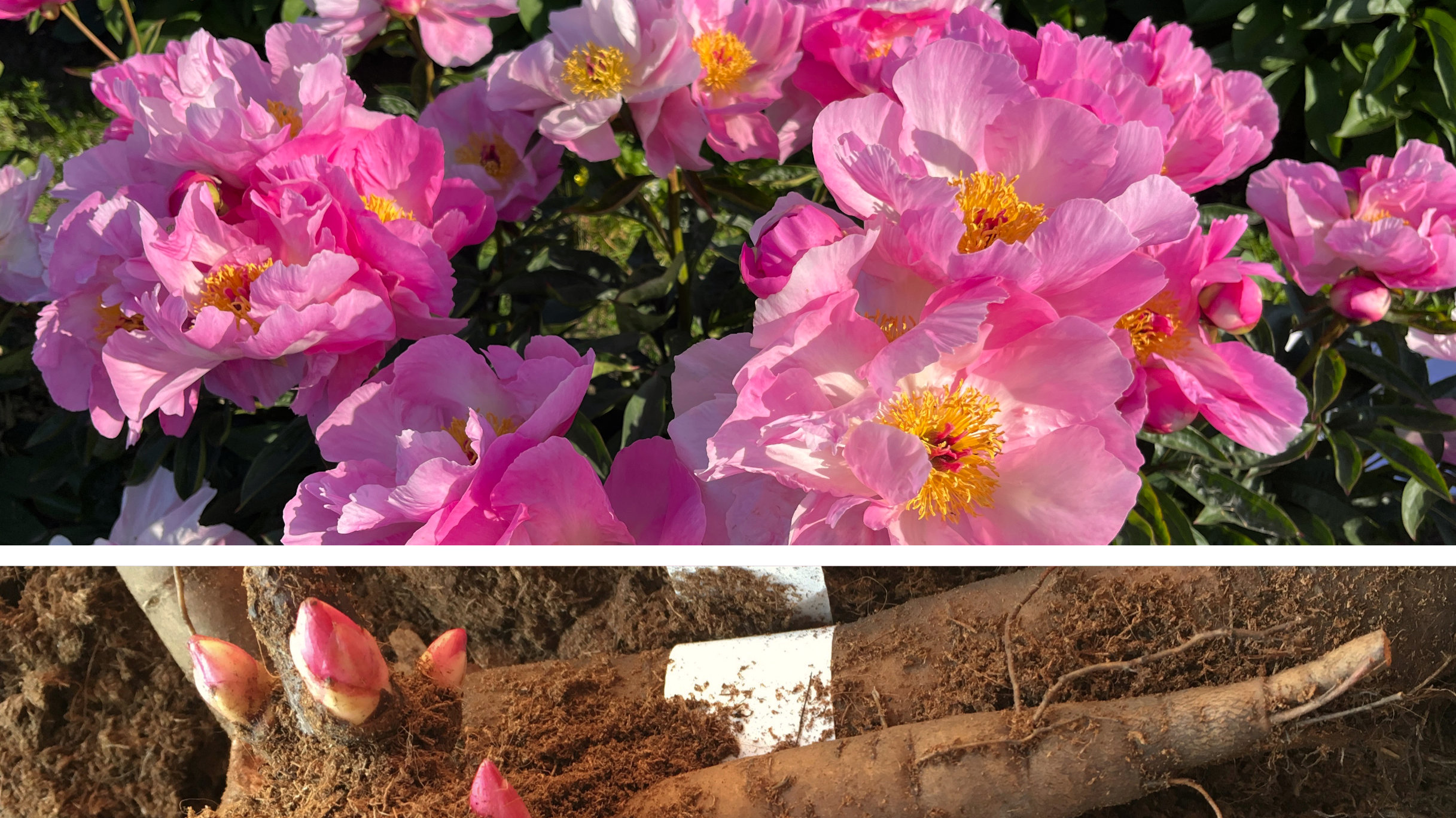 Autumn time is planting time
Come to the farm for expert advice and choose from our wide range of beautiful old-fashioned varieties and bold newcomers. Our catalogue is available online. If you want to be sure that your favourite peony is still available, you can order online or contact us beforehand, but we've got a great selection to choose from in the farm shop.
In the autumn, we harvest our strong and energetic roots. They are thoroughly washed and then divided. At Graefswinning this is done exclusively by hand to ensure that we choose only the best! Our peonies often flower the first year.
To plant your roots, autumn is the ideal time. Let the winter work its magic and as spring approaches, new growth will begin to emerge.
Hints and tips
Throughout the day we will be happy to answer your peony questions! Of course a good soil preparation is half the job. Have a look at our hints and tips section for more information. Always bear in mind that the roots of peonies like to be planted in as fresh a condition as possible.
Pick up your order
We will contact you by email when your order is ready. You can pick-up your order on one of the collection days. If you do not receive an email, please check your spam folder or contact us.    
Where and when
Free admission
20, 21 and 22 October from 1pm to 5pm
Diestersteenweg 222 - 3850 Nieuwerkerken in Belgium. 
Shop and pick up in the courtyard, entrance on the left side of the farm. There is a separate entrance and exit to and from the courtyard. Contactless payment, payment by card and cash payment are possible.
By car
We are just off the main road from Sint-Truiden to Herk de Stad. Some GPS devices can't find us! Please check a route planner before you leave.
Parking space is available at the farm.
By public transport
ATTENTION: In autumn the fields are prepared for winter. If you would like to see our fields in bloom, you are welcome to join us for the Spring Peony Days.
To view our full agenda for the autumn click here. We look forward to your visit.
No smoking at the farm or in the fields.