Peony Little Darlin'
Paeonia Itoh "Little Darlin'". Size does not matter! The chalice like lavender flowers beautify the small dome shaped plant. 
Single to semi-double with purple tipped stigmas and a little band of stamens they weather gracefully. The flowers are harmoniously set above the soft green tree peony like foliage and stems are strong to keep the bush in place until late in the season. A little darlin' for the front of border.
Registered in 1986.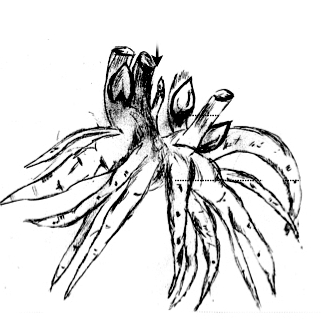 Quality roots with 3/5 eyes directly from our 3-year old fields.
The new harvest can be ordered from February 2020 for delivery from October 2020.
Peony Details
Data sheet
| | |
| --- | --- |
| Colour Palette | From pink to magenta |
| Flowering Period | From Week 4 | Mid |
| Flower form | Semi-double |
| Height | b| 40 to 60 cm | 16" to 24" |
| Flower Bud(s) | One main flower bud |
| Usage | Landscape peony |
| Position & Soil | Sunny and airy - soil well worked and not soggy |
| Hardiness | Fully hardy -20ºC or more depending on snow cover |