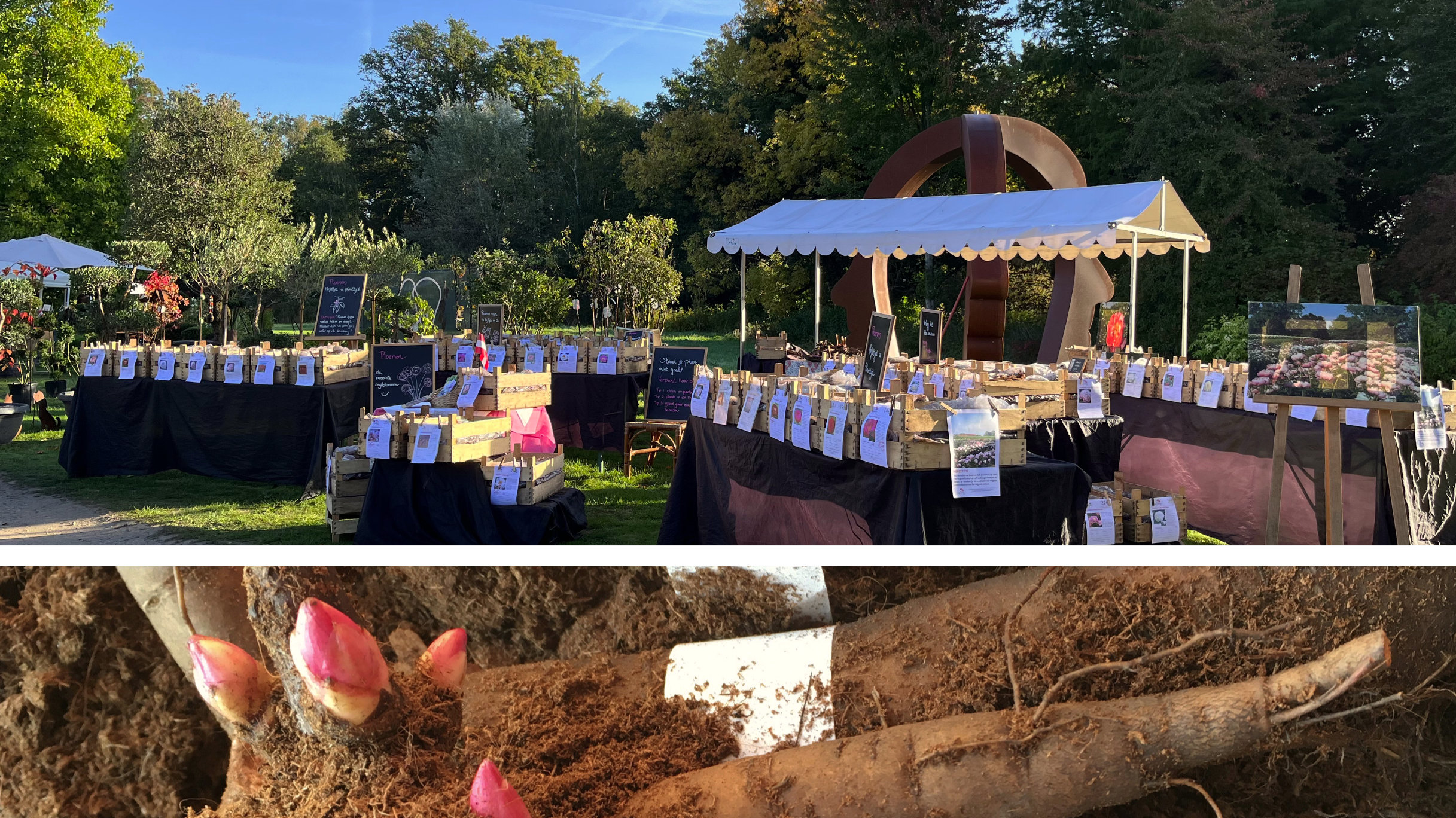 Autumn is planting time
Visit us at a garden show or at our farm and be amazed by the beauty and variety, that peonies have to offer. Browse plants and more, and enjoy a relaxing day.  We always have a selection of our collection and something new to enchant you.
Autumn is the perfect time to plant. Let the winter works its magic and as soon as spring arrives, new growth begins to emerge.
We harvest our strong and energetic roots in autumn. They are thoroughly washed and divided. At Graefswinning, this is done exclusively by hand to assure we only select the best! Our peonies often flower in the first year.
How it works
Visit us at the farm or at a gardening event for expert advice and to choose from a wide range of beautiful heirloom varieties and bold newcomers.
Option 1: Order online in advance and pick up your favourite roots at the farm or at one of the garden events listed below. Select "Graefswinning" as your shipping option and let us know in the comments section where you would like to collect  your order, please also leave your phone number.
Option 2: Visit our stall or farm and choose from a collection of varieties on the spot. We accept contactless, card and cash payments.
Alternatively, order online or contact us and we can arrange for delivery within the EU in October and November.
Where and when
1, 2 and 3 September
9 and 10 September 
15, 16 and 17 September 
29, 30 September and 1 October
6, 7 and 8 October
Free entry
20, 21 and 22 October from 1pm till 5pm
Hints and Tips
Of course, a good soil preparation is half the job. Click here for more information.
Always remember that the roots like to be planted as fresh as possible.
We look forward to your visit.