Peony Red Grace
Paeonia herbaceous hybrid "Red Grace". The promising flowerbuds lead one to imagine the fascinating play of ruby red petals. So, while the colour slowly flows from ruby to a warm red tone they unfold into impressive globes. The flowers are carried on sturdy stems and surrounded by bright green foliage. Dispite the impressive stems some support will be helpful. This vigorous grower deserves a bright sunny spot in your garden. 
Apart from a lovely addition to your garden, Red Grace is also a precious cut flower. In comparison with some other respected early red peonies, from "officinalis" descent, she has a long vase live. To cut a bouquet - or just one - subtly feel the flower bud. Once it is soft as a marshmellow and showing sufficient colour, it is time to cut. It is wise to remove no more than one-third of a mature plant. 
She is an early bloomer and in combination with most classical peonies she will prolong the peony bloom season for several weeks. Red Grace is lesser known, but without doubt a beautiful, graceous and desirable peony. 
Award:
Special Price José Buck at "De Tuindagen van Beervelde" 2018.
Registered in 1980.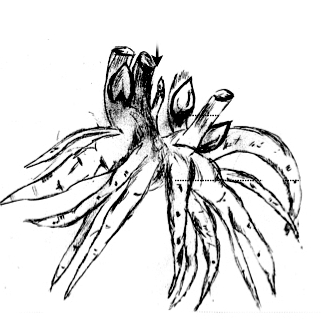 Quality roots with 3/5 eyes directly from our 3-year old fields.
The new harvest can be ordered from February 1st for delivery from October onwards.
Peony Details
Data sheet
| | |
| --- | --- |
| Colour Palette | From red to purple |
| Flowering Period | From Week 2 | Early |
| Flower form | Bomb & Anemone |
| Height | d| 80 to 100 cm | 32" to 40" |
| Fragrance | Softly scented |
| Flower Bud(s) | One main flower bud |
| Usage | Garden bouquet |
| Position & Soil | Sunny and airy - soil well worked and not soggy |
| Hardiness | Fully hardy -30º or more depending on snow cover |
You might also like