Peony Old Faithful
Paeonia herbaceous hybrid "Old Faithful" Beautiful full red buds herald a flower without precedent! Velvet petals are large, deep red and intricately interwoven. 
Sturdy stems clad in glossy dark green foliage compliment the above. It is a quadruple hybrid and the origins are unknown, regardless it is a jewel for the garden. If you really have to, it can also be cut for a sumptuous floral display.
Old Faithful is not the tallest geyser in Yellow Stone National Park but certainly the most reliable. This peony is as reliable, beautiful and recurring as its natural namesake. 
The 3-year old roots fresh from our fields show with panache the promise they hold. Which translated in the awards we received by judges at garden shows, by just admiring its lovely roots.
Winner of:
The APS Gold Medal 1997
The Award of Landscape Merit 2009
Das Fürstliche Gartenfest Schloß Wolfsgarten Botanic Preis in Bronze 2014
Registered by Falk in 1964

Our shipping season is closed. Delivery in the EU.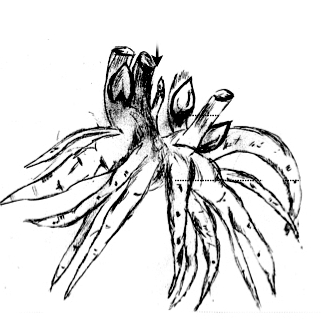 Quality roots with 3/5 eyes directly from our 3-year old fields.
The new harvest can be ordered from February 1st for delivery from October onwards.
Peony Details
Data sheet
| | |
| --- | --- |
| Colour Palette | From red to purple |
| Flowering Period | From Week 4 | Mid |
| Flower form | Double |
| Plant size | d| ↕︎ up to 90 cm | ↔︎ up to 90 cm |
| Flower Bud(s) | One main flower bud |
| Usage | Landscape & bouquet |
| Position & Soil | Sunny and airy - soil well worked and not soggy |
| Hardiness | Fully hardy -30º or more depending on snow cover |