Peony First Arrival
Paeonia Itoh "First Arrival". The lavender blooms are semi-double and abundantly adorn the dark green tree peony like foliage. The plant forms a nicely rounded bush of 60 to 70 cm height.
As its name suggests it is one of the first Itohs to flower. Like most Itohs this variety will need a few years before it reaches maturity, but in return for your patience it will grace your garden for a very long time. 
Registered in 1986.

Delivery in the EU.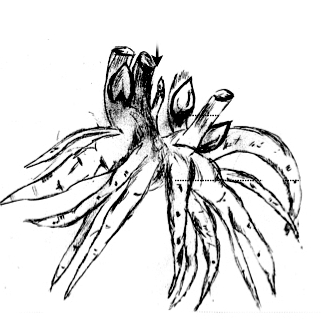 Quality roots with 3/5 eyes directly from our 3-year old fields.
The new harvest can be ordered from February 1st for delivery from October onwards.
Peony Details
Data sheet
| | |
| --- | --- |
| Colour Palette | From pink to magenta |
| Flowering Period | From Week 3 | Early mid |
| Flower form | Semi-double |
| Plant size | c| ↕︎ up to 70 cm | ↔︎ up to 70 cm |
| Fragrance | Softly scented |
| Flower Bud(s) | One main flower bud and some sidebuds |
| Ideal for | The landscape garden |
| Position & Soil | Sunny and airy - soil well worked and not soggy |
| Hardiness | Fully hardy -20ºC or more depending on snow cover |