Description
NEW INTRODUCTION 
Paeonia herbaceous hybrid "Lumière". 
The introduction of a new peony is always a celebration. Welcome Lumière!
The softly scented flowers are double with a uniform bright pink tone. There are few staminodes in the centre of the flower. Lumiere's flower has progressive transformation, the inner petals have the same texture and coloration of the guard petals. The rounded petals take on a silvery lining as they mature. This peony flowers early, which is rare for this combination of color and form. 
The buds open in a conical shape and petals are initially superimposed until they form a lovely cup-shaped flower. The pleasing flowers face upwards, just above the foliage. Light green carpels with pinked-tipped stigmas and a limited number of stamens are present in the first years' flowers. Pollen and seeds are fertile.
The shoots are burgundy, leaving a bronze luster over the foliage until the buds are half-mature. The broad foliage is sturdy and remains healthy until late autumn. Stems do not require any support in open field conditions. The height is 80 cm.
Click the dots for more
It is a cross between P. "Salmon Dream" and P. "Pink Vanguard" by Donald Hollingsworth of Maryville in the United States. Don is not only a breeder of many beloved and cared for varieties in gardens around the world. He is above all a source of wisdom and knowledge so generously shared. 
When shown as a new seedling with reference H#3051 at the American Peony Society Convention in 2008, the judges were impressed and awarded this newbie the "Best Seedling Award". 
So why Lumière? It is the French word for light. Light brings happiness, which is what this peony radiates through its luminous colour and carefree appearance.
A novel landscape peony, lovely in a vase, with potential for more. 
Registration in progress with the "American Peony Society".
Maximum 2 roots per order and/or person.
Peony Details
Data sheet
Colour Palette

From pink to magenta

Flowering Period

From Week 2 | Early

Flower form

Double

Plant size

c| ↕︎ up to 70 cm | ↔︎ up to 70 cm

Fragrance

Softly scented

Flower Bud(s)

One main flower bud and some sidebuds

Award

Best Seedling Award APS Convention 2008

Ideal for

The cutting garden
The landscape garden

Position & Soil

Sunny and airy - soil well worked and not soggy

Hardiness

Fully hardy -20ºC or depending on snow cover
You might also like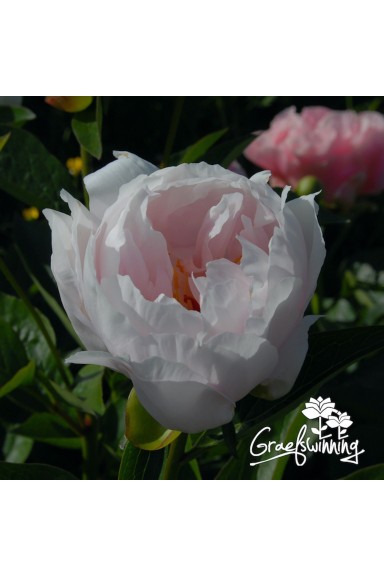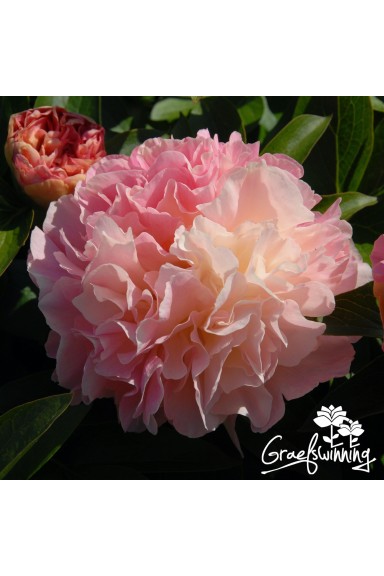 This variety is not available.