Peony Show Girl
Paeonia herbaceous hybrid "Show Girl". Intense pink petals surround a dome shaped cream coloured heart. A warm colour combination, deserving every visitor's attention.
On a mature plant, the flowers display a few extra pink petals in the centre, giving this extra bit of glamour. Softly fragrant. Several side buds extend the flowering period. A healthy plant with stout stems, well clad in dark green foliage. Towards summer the flowers change into beautiful seedpods, which may be left on a mature plant. A very successful cross between P. "Dawn Pink" and P. "Echo".  
Registered in 1984.

Our shipping season is closed. Delivery in the EU.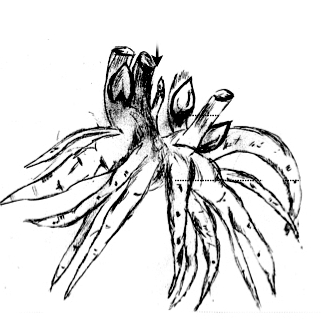 Quality roots with 3/5 eyes directly from our 3-year old fields.
The new harvest can be ordered from February 1st for delivery from October onwards.
Peony Details
Data sheet
| | |
| --- | --- |
| Colour Palette | From pink to magenta |
| Flowering Period | From Week 3 | Early mid |
| Flower form | Bomb & Anemone |
| Plant size | c| ↕︎ up to 70 cm | ↔︎ up to 70 cm |
| Fragrance | Softly scented |
| Flower Bud(s) | One main flower bud and plenty of sidebuds |
| Usage | Garden bouquet |
| Position & Soil | Sunny and airy - soil well worked and not soggy |
| Hardiness | Fully hardy -30º or more depending on snow cover |