Peony Brother Chuck
Paeonia lactiflora "Brother Chuck". Pink tinged buds with a hint of green open up to beautifully rose-shaped double white flowers. 
The softly scented flowers are set in perfect contrast to the dark green lush foliage. Despite its solid stems, the large flowers require some additional support. However this plant is more than worth the extra effort. Several buds per stem prolong the flowering period of this splendid cut flower. Named after the brother of Roy Klehm.
Registered in 1995.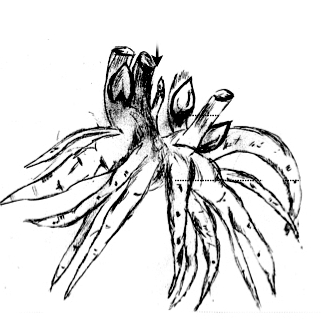 Quality roots with 3/5 eyes directly from our 3-year old fields.
The new harvest can be ordered from February 2020 for delivery from October 2020.
Peony Details
Data sheet
| | |
| --- | --- |
| Colour Palette | From white to blush |
| Flowering Period | From Week 4 | Mid |
| Flower form | Double |
| Height | c| 60 to 80 cm | 24" to 32" |
| Fragrance | Softly scented |
| Flower Bud(s) | One main flower bud and plenty of sidebuds |
| Usage | Garden bouquet |
You might also like