Description
Paeonia herbaceous hybrid "Cytherea". The intense hot pink colour of the flowers fades gradually to soft pink and ivory. They open one by one and adorn the plant with all the different shades. The large flowers are set as perfect semicircles above the compact solid green foliage and they require no support. Graced with a soft fragrance, this peony is ideal as a garden plant and for a vase.
Cytherea is better known under the name of Aphrodite and her Roman counterpart Venus, the goddess of love and beauty. Myrtles, doves, sparrows, horses and swans were reportedly sacred to her.
APS Gold Medal 1980.
APS Award of Landscape Merit 2009.
Registered in 1953.
Peony Details
Data sheet
Colour Palette

From pink to magenta

Flowering Period

From Week 3 | Early mid

Flower form

Semi-double

Plant size

c| ↕︎ up to 70 cm | ↔︎ up to 70 cm

Flower Bud(s)

One main flower bud

Award

Award of Landscape Merit American Peony Society
Gold Medal American Peony Society

Ideal for

The cutting garden
The landscape garden

Position & Soil

Sunny and airy - soil well worked and not soggy

Hardiness

Fully hardy -20ºC or depending on snow cover
You might also like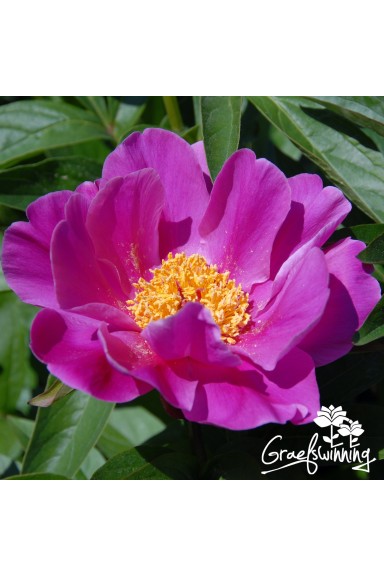 This variety is not available.