Tree peony Tria
Paeonia lutea hybrid "Tria". Very often displays three flower buds per stem. They open consecutively; hence provide a very extended flowering period.
Flowers change from pale yellow to silvery yellow once they reach maturity. Because of the extended flowering period all shades can be admired simultaneously. Stems are strong and flowers are placed well above the delicate foliage. The flowers are softly scented and a joy for the gardener. 
Registered in 1986.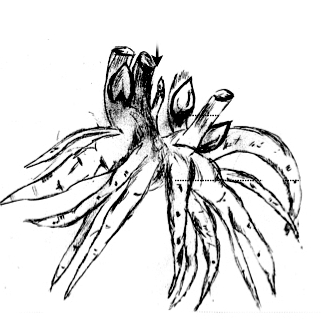 Quality roots with 3/5 eyes directly from our 3-year old fields.
The new harvest can be ordered from February 2020 for delivery from October 2020.
Peony Details
Data sheet
| | |
| --- | --- |
| Colour Palette | From yellow to coral |
| Flowering Period | From Week 2 | Early |
| Flower form | Single |
| Height | e| Over 100 cm | 40" |
| Fragrance | Softly scented |
| Flower Bud(s) | One main flower bud and some sidebuds |
| Usage | Landscape peony |