Description
Paeonia lactiflora "Daisy Coronet". Small daisy-like flowers stand out as little bird nests above the dark green foliage. The pink petals are in great contrast to other peonies minimal; prominent are the stamens and pistils. Multiple buds extend the flowering period of this unique appearance. The bees love it and ensure the growth of large seedpods in summer.
Registered in 1995.
Peony Details
Properties
Flowering period

From week 2 | Early

Flower form

Single

Plant size

b| ↕︎ up to 50 cm | ↔︎ up to 50 cm

Flower bud(s)

One main flower bud and some sidebuds

Ideal for

The bee garden
The landscape garden - no support

Position & soil

Sunny and airy - soil well worked and not soggy

Hardiness

Fully hardy -20ºC or depending on snow cover
You might also like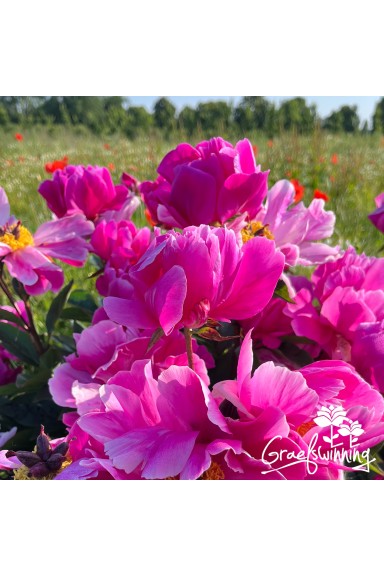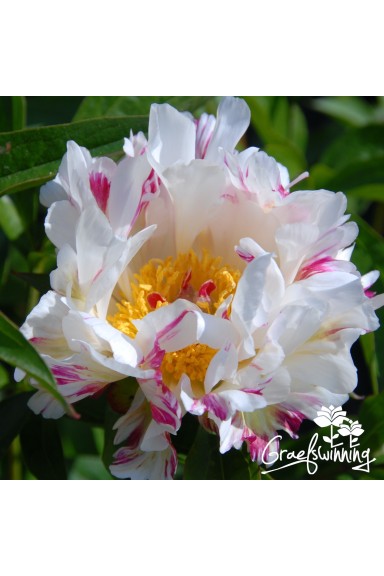 This variety is not available.