Peony Kathryn Ann
Paeonia herbaceous hybrid "Kathryn Ann".  A floriferous joyful early flowering peony. The fluorescent pink single flowers stand strong above the healthy dark green foliage. 
When the side buds open, the main flowers gradually change to a softer hue. The whole showing off a pallet of pink colour tones. The changing colour, strong stems and large foliage give away it's peregrina background, one parent is Prof. Saunders' Good Cheer. A lovely landscape peony to cheer up your early flower border.
Registered in 2002.

Our shipping season is closed. Delivery in the EU.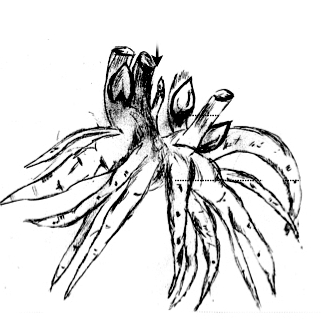 Quality roots with 3/5 eyes directly from our 3-year old fields.
The new harvest can be ordered from February 1st for delivery from October onwards.
Peony Details
Data sheet
| | |
| --- | --- |
| Colour Palette | From pink to magenta |
| Flowering Period | From Week 3 | Early mid |
| Flower form | Single |
| Plant size | c| ↕︎ up to 70 cm | ↔︎ up to 70 cm |
| Flower Bud(s) | One main flower bud and some sidebuds |
| Usage | Landscape peony |
| Position & Soil | Sunny and airy - soil well worked and not soggy |
| Hardiness | Fully hardy -20ºC or more depending on snow cover |
You might also like