Peony Pink Tuttifrutti
Paeonia lactiflora "Pink Tuttifrutti". With its fun and unusual flower shape it is a little delight. Bees and other garden friends appreciate its delicious pollen laden flowers. Also an ideal peony for prairie planting. 
Petals are slightly twisted with touches of cream, pink and light green. One or two buds per stem extend the flowering period. It is a sturdy grower with healthy foliage on strong stems. Lots of shiny seeds are an additional bonus.
Registered in 1999.
Peony Details
Data sheet
| | |
| --- | --- |
| Colour Palette | From pink to magenta |
| Flowering Period | From Week 3 | Early mid |
| Flower form | Semi-double |
| Height | c| 60 to 80 cm | 24" to 32" |
| Flower Bud(s) | One main flower bud |
| Usage | As a landscape peony |
You might also like
Regular price
€68.00
Price
€44.00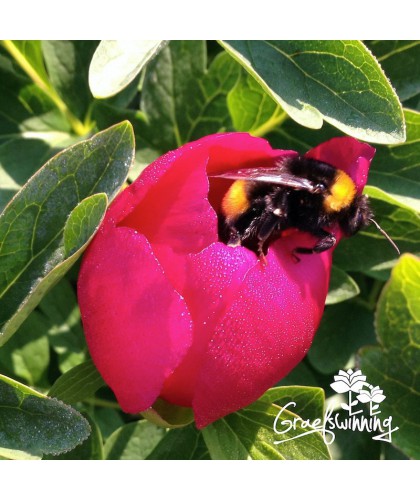 Regular price
€128.00
Price
€77.00