Description
Paeonia lactiflora "Chief Wapello". Velvety burgundy red double peony with plenty of side buds and strong stems. A later flowering red holding well in extreme conditions with a stout habit just like the Chief himself.  
Travelling thru the United States I realized many cities, places of interest and States kept the Indian tribes names or native place names. i.e. Alaska, Alabama, Illinois, Kansas…, this peony was named after Chief Wapello and the city which was named after him. As a kid I always watched the movies with Winnetou and Old Shatterhand, and played cowboys and Indians with my bro. So, this one needed a place in the collection just for old times' sake. 
Wapello was born in 1787 at Prairie du Chien, Northwest Territory, in what is now the state of Wisconsin. Short and stout in physical stature, with a kindly visage, he entertained friendly relations with white settlers throughout his life. Under pressure to cede territory to the United States, he signed peace treaties at multiple occasions and led his tribe further land inwards, finally they settled in Iowa. The frontier town of Wapello later developed near here. In 1837, he accompanied the renowned  Chief Keokuk and United States Indian agent General Joseph M. Street on a tour of northeastern and mid-Atlantic states. During this trip, Wapello made an eloquent speech at Boston, Massachusetts, wherein he expressed friendly sentiments towards white settlers and reaffirmed his desire to continue harmonious relations with them. While on a hunting trip, Wapello died on March 15, 1842. He was later buried in accordance with his oft-expressed wish that he be laid to rest alongside his good friend General Street, in what is now a small park named Chief Wapello's Memorial Park located southeast of Agency, Iowa.* from Wikipedia.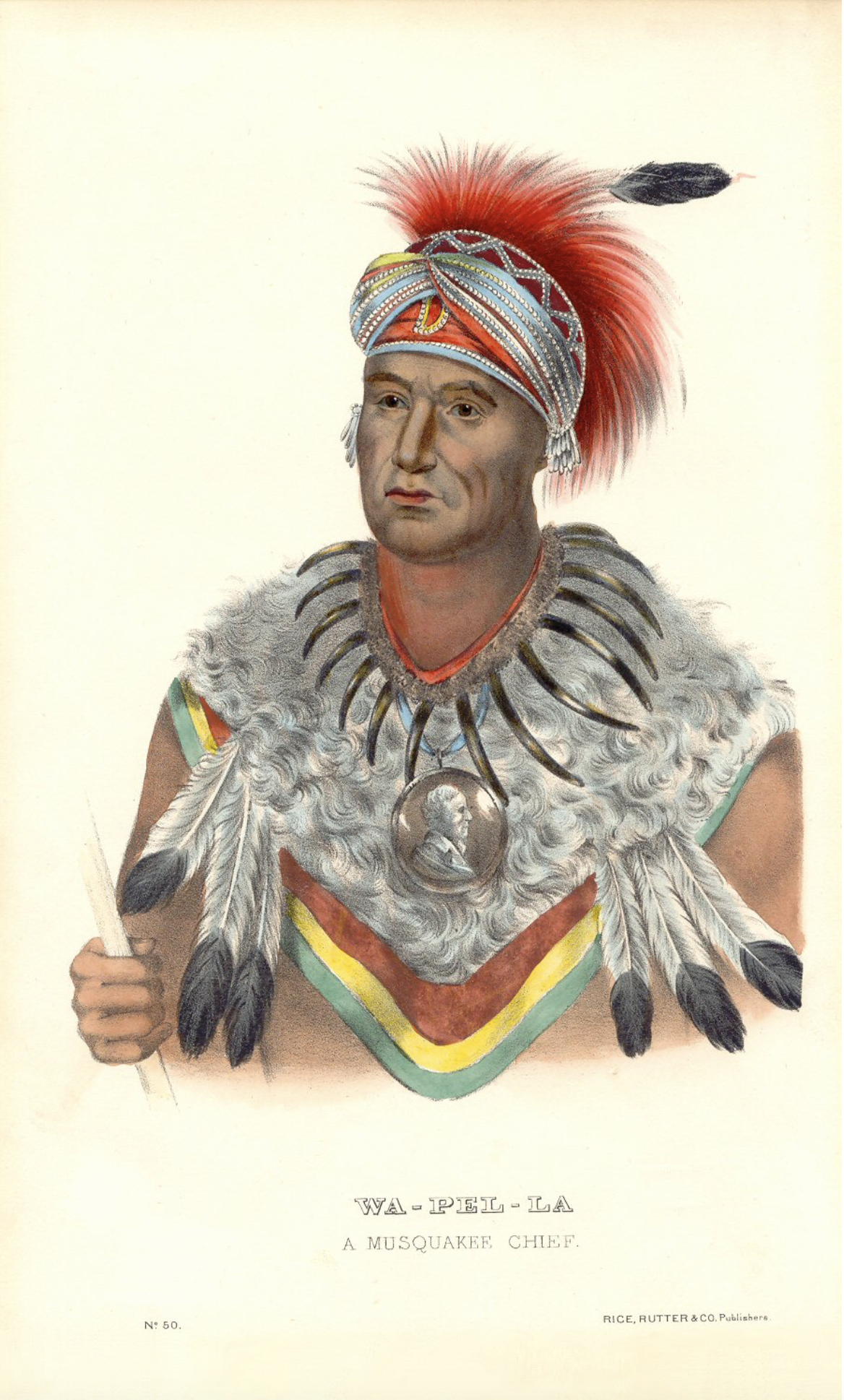 Registered in 1971 by Willis Smith J. Ottumwa Iowa USA.
Peony Details
Properties
Colour palette

Reds

Flowering period

From week 4 | Mid

Flower form

Double

Plant size

d| ↕︎ up to 90 cm | ↔︎ up to 90 cm

Fragrance

Softly scented

Flower bud(s)

One main flower bud and plenty of sidebuds

Ideal for

The cutting garden
The landscape garden - no support

Position & soil

Sunny and airy - soil well worked and not soggy

Hardiness

Fully hardy -20ºC or depending on snow cover
You might also like
This variety is not available.