Description
Paeonia lactiflora "Lotus Queen". Cup-shaped, pure white petals surround a cute golden heart and pale green pistils. Japanese flower type, pollen is absent. This softly scented variety is taller and daintier than Jan van Leeuwen. Additional lateral buds extend the flowering period.
The dark green foliage remains healthy until the end of the season. Lotus Queen is a beautiful addition for a romantic flower garden, especially since it does not require any support. 
Registered in 1947.
Peony Details
Data sheet
Colour Palette

From white to blush

Flowering Period

From Week 4 | Mid

Flower form

Japanese

Plant size

d| ↕︎ up to 90 cm | ↔︎ up to 90 cm

Flower Bud(s)

One main flower bud and plenty of sidebuds

Ideal for

The cutting garden
The landscape garden

Position & Soil

Sunny and airy - soil well worked and not soggy

Hardiness

Fully hardy -20ºC or depending on snow cover
You might also like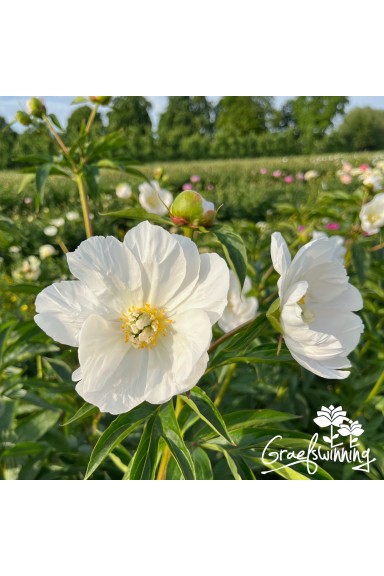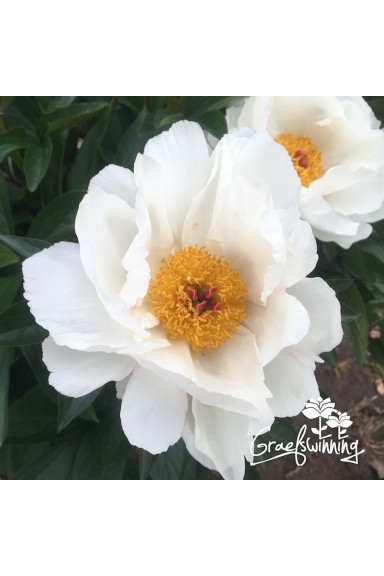 This variety is not available.